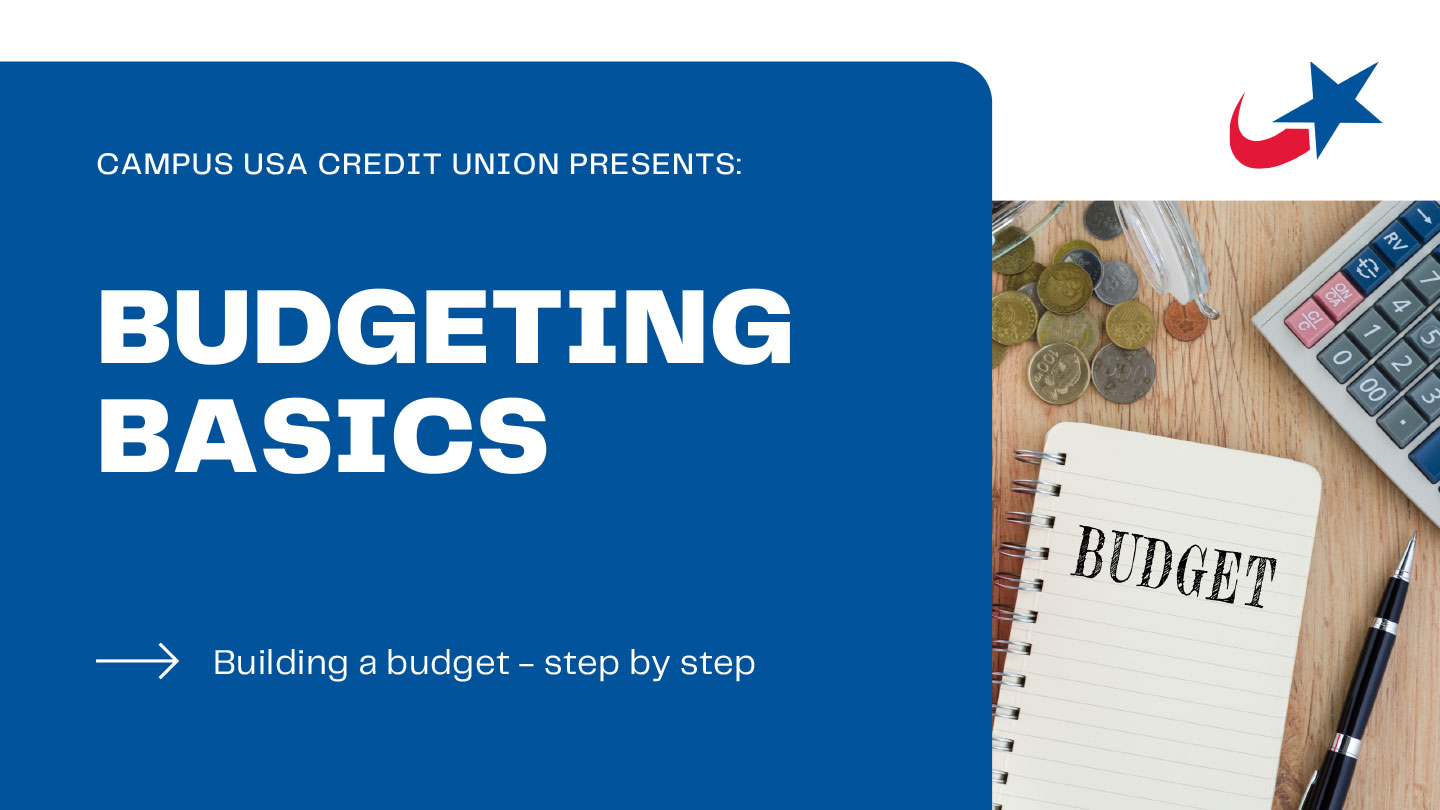 Budgeting Basics Webinar
Tuesday, February 15, 2022 at 5:30 PM EST
Do you know how much you spent on take-out last month? Do you know exactly how much your expenses amount to each month? You might be surprised to know that many Americans cannot answer these questions without doing some research.
Gain the tools and learn the skills of budgeting. Reach your financial goals faster than you thought possible!
Join us for this free webinar to learn:
How to manage your money and the benefits of a budget.

How to set and achieve financial goals

.

Evaluate your income versus expenses.

Steps

to start tracking expenses and create a budget

.

Meet the CAMPUS budgeting experts:
Kendalyn Gordon


Service Center Manager
Robert Whitney
Assistant Service Center Manager