Boat and RV Loan Promotion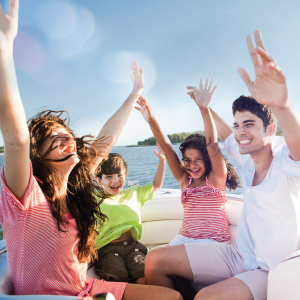 Start planning your summer adventures by land or by sea.
Now through April 30, finance your family fun for as low as 4% APR1 for up to 12 years.
Membership is open to anyone in Alachua, Clay, Columbia, Gadsden, Jefferson, Lake, Leon, Madison, Marion, Sumter, Suwannee, and Wakulla counties!3
Offer not available on existing CAMPUS loans. Offer is for new loans only from 3/1/2021 – 4/30/2021. May not be combined with any other offer. Offer subject to change without notice. 1. Offer of credit is subject to credit approval. Your rate may be higher based on creditworthiness, boat/RV, and term of loan. Offer is for boats and RVs 2016 or newer. For example, a $25,100 loan with no money down at 3.99% for 144 months would require 143 monthly payments of $219.99 and a final payment of $219.67, finance charge of $6,678.24, for a total of payment of $31,678.24. The amount financed is $25,000, the APR is 4.063%. APR = Annual Percentage Rate 2. Please contact your loan representative or refer to the Member Agreement for a full explanation of the terms of Payment Protection with Life. You may cancel the protection at any time. If you cancel protection within 30 days of initiating coverage, you will receive a full refund of any fee paid. Cancellation of payments or loan balance are limited to the contract maximums. 3. Credit approval and initial $5 deposit required.