Youth Accounts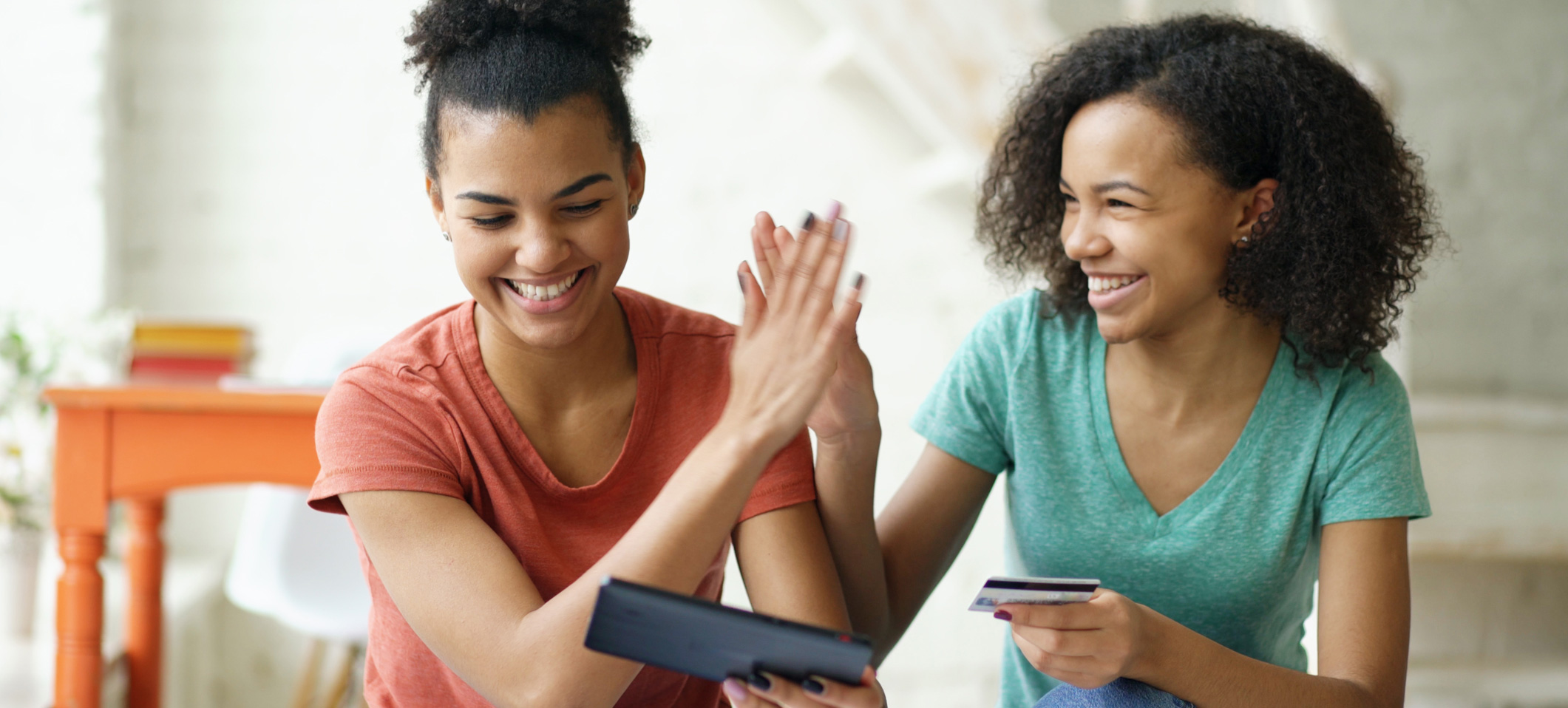 Kids Savings Account
Did you know children as young as three years old can begin to understand how money works, including how important it is to save? As a parent, you want the best savings account for your child – a savings account that earns interest, can be managed with online banking, and can help your child learn about saving money.
Designed for kids 17 years old and younger1, the CAMPUS Kids Savings Account has no minimum balance required to earn interest on your money - up to $100,000!2  When you open a CAMPUS Kids Savings Account, you also get:
$5 Cash bonus3 when you open a new CAMPUS Kids Savings Account
FREE – no monthly fees
No minimum balance required
Teach your child about earning – easily transfer money from your account to theirs
Free Online & Mobile Banking with Mobile Deposits
Automatically converts to a regular savings account when they turn 18 – easy transition and no new account number
Must Enter Promo Code: S5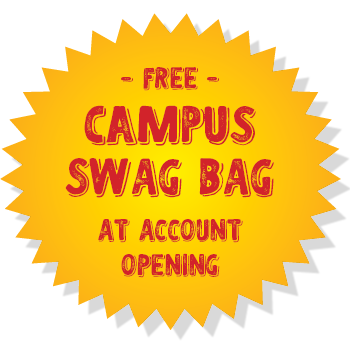 Rising Star Checking
As kids get older, they need more hands-on experience in managing money - including tracking spending habits in online and mobile banking, setting savings goals, and learning when to make purchases using their debit card. With the Rising Star Checking Account, children as young as ten years old can be issued a debit card and receive access to free Online and Mobile Banking services.
Teach them about money management and take advantage of these great perks:
Rising Stars, ages 10-171, are eligible for this account
$100 Cash bonus when you open a new Rising Star Checking Account4
Free CAMPUS Online & Mobile Banking with Mobile Deposit
Choose one of our four debit card designs5
No fees or minimum balance required
Must Enter Promo Code: RC100
Membership is open to anyone in Alachua, Clay, Columbia, Gadsden, Jefferson, Lake, Leon, Madison, Marion, Sumter, Suwannee, and Wakulla counties.⁶
Offer subject to change without notice. Offer is for new accounts only. May not be combined with any other offer. 1. Birth Certificate and Social Security Card are required to open an account. Adult joint owner required. Joint owner must be 18 years or older. Joint owner credit approval required. 2. The annual percentage yield may change as determined by the Credit Union's Board of Directors. 3. Cash bonus for CAMPUS Kids Savings Account with a minimum opening balance of $50. Aggregate cash bonuses of $10 or above are considered interest and will be reported on IRS Form 1099-INT. 4. $100 is considered interest and will be reported on IRS Form 1099-INT. Debit card must be set up on a new Rising Star Checking Account and used 3 times per month for 3 months. Bonus will be paid to the Rising Star Checking account after the third month of required usage. 5. Debit card limits on a Rising Star Checking account: $750 purchase/point-of-sale, $250 ATM. 6. Credit approval and initial $5 deposit required.