There's No Reason to Ever Leave Your Credit Union Behind!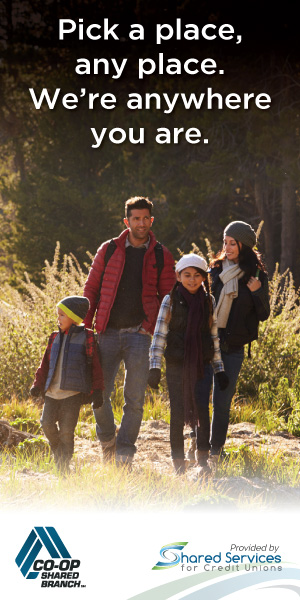 Around town, or anywhere, you have a branch near home. So, if you're relocating out of the area, take us with you!
You can transact your credit union business at thousands of shared branch locations as well as in Puerto Rico, Guam, Italy, Netherlands, Germany, United Kingdom, and Belgium, a nationwide network that provides you with convenient access to your accounts. 
When you visit a Shared Branch, simply present your credit union's name, member number, and a valid government-issued photo identification and you can: 
Make deposits and withdrawals
Transfer funds
Make loan payments
Obtain cash advances and balance inquiries
Purchase travelers checks and official checks*
And more! 
Finding the nearest shared branch is easy:
Text a Zip Code to 91989 to find nearby ATM and Shared Branch Locations. SB = Shared Branch SBX = Shared Branch express, or

Call 1-888-748-3266
You can even download the Shared Branch Locator app to your iPhone or Android.  

*May not be available at all outlets and locations.
Disclosure: This credit union participates in a shared branch network with other credit unions and accepts share deposits for members of those other credit unions. While this credit union is federally insured, not all of these other credit unions are federally insured. If you need information on the insurance status of your credit union, please contact your credit union directly.