CAMPUS USA Credit Union is your partner for building the perfect home for your brothers and sisters. CAMPUS will work alongside your Project Manager and Contractor to ensure all the financial aspects of the project are on-time and on-budget. We understand your project is a serious investment of both time and money and we'll work with you every step of the way!
Flexible financing options
No intangible tax (because we're a credit union)
Personalized service from your CAMPUS Greek Housing expert
To learn more about how CAMPUS USA Credit Union can assist you in building the perfect home for your organization, contact David Barber, VP of Commercial Lending, at 800-367-6440, ext. 10121 or click here to email him today!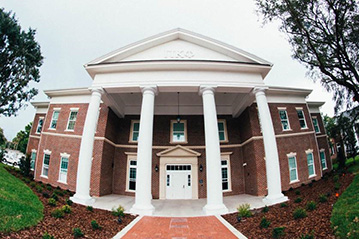 Here's what one of our Greek Partners has to say:
"The team at CAMPUS USA Credit Union made the process of securing financing for our project simple and straightforward.  Their commitment to supporting the project allowed us to focus on completing the construction and making plans for moving right in on time!  I would highly recommend David Barber and their team of professionals for your project financing needs."
— Greg Heuhner, Managing Director of Pi Kappa Phi Properties