Financing for Ellianos Coffee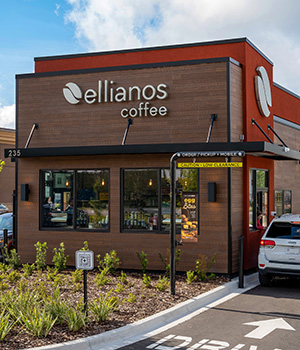 Fast, easy approval and no intangible tax
Lending Terms:
Variable & fixed rate options
Term to be determined by equity injection:

20%: 10-year max term & amortization
25%: 12-year max term & amortization
30%+: up to 15-year term & amortization

SBA financing options available 
How to Get Started
Complete the form.
Have pro-forma projections completed for "New" request or operating results/tax returns for a refinance request.
A Business Services Team Member will contact you directly to discuss your request.
All business owners with greater than 25% ownership need to provide:
Three years personal tax returns
Completed personal financial statement;

 

click here
If you have any questions regarding CAMPUS business loans, contact our Business Development Team at 800-367-6440 ext. 10100 
All loans are subject to credit approval, verification, and collateral evaluation, if applicable. All owners are required to give a full personal guarantee. Certain restrictions may apply. All credit union programs, services, rates, and terms and conditions are subject to change at any time. During the process of your loan application, additional documentation may be requested at any time regardless of credit, length of business, or loan amount.